Topical Medications
Total Tears® offers topical compounded formulations as an alternative treatment for your patients.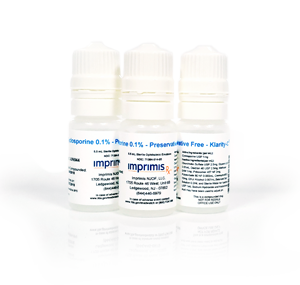 Klarity-C Drops® (Cyclosporine 0.1% ophthalmic emulsion PF) are now available for $59 per month.** For a limited time, start your patients today for as low as $1 for their first month*. No prior authorizations or coupon eligibility hassle.
Click here to submit your order using the MaxRx Prescriber Portal™ or click here to download our prescription fax order form. You can also prescribe through your electronic medical record (EMR) system. Click here to download the instructions.
Have questions? Need answers? Click here to contact us today and we can help.
Commonly Requested Formulations**

Click on Image to Zoom
HOW TO ORDER
Get your patients started today with 3 easy ways to order.
Click here to contact us today for more information.