Preservative-Free Combination Drops
All Simple Drops® compounded formulations are made preservative-free. Each formulation is provided in a unique bottle designed with PureFlow® technology that allows for a one way valve system preventing the risk of contamination.
Simple Drops benefits include:
Preservative-Free (learn about possible Challenges with Preservatives here)
No Prior Authorizations
No Pharmacy Call-backs
No Coupons
No Co-Pays
No Shipping or Handling
No Complex Pricing using Simple Pricing (

New to ImprimisRx, June 2021

)
Introducing Simple Pricing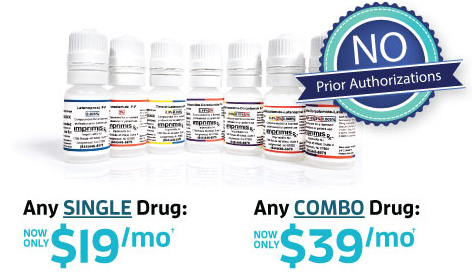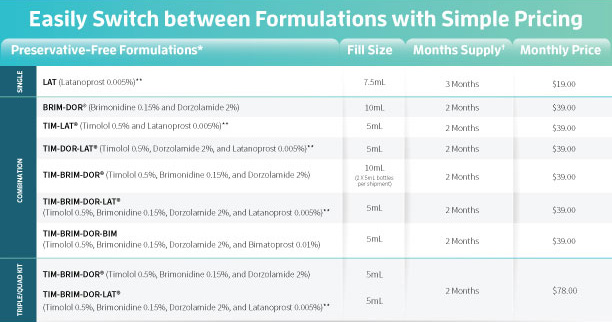 Download our Simple Pricing Informational Sheet here.
Patients may need to take more than one eye drop product pursuant to multiple dosing regimens, as directed by his or her prescriber, in order for the active ingredients to remain effective throughout the day.
Learn More About Our Simple Drops Formulations

*
Single API Drug Formulations
Combination API Drug Formulations
Triple/Quad Kit
Kit is composed of a single bottle of TIM-BRIM-DOR®
(Timolol/Brimonidine/Dorzolamide) and a single bottle of TIM-BRIM-DOR-LAT®
(Timolol/Brimonidine/Dorzolamide/
Latanoprost)
Simple Drops Quality You Can Trust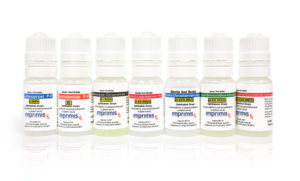 Invented by ophthalmologists and pharmacists for unmet medical needs
Sterility and potency testing for all sterile formulations
PCAB Accredited
Order Today with 3 Easy Ways
Customer Care agents are standing by to assist you. Click the Chat button at the bottom right corner of your screen for immediate assistance!