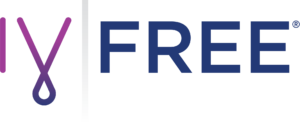 Patented non-invasive, non-opioid sublingual compounded formulation is now available without the need of individual prescriptions.
The MKO Melt® includes Midazolam, Ketamine HCl, and Ondansetron* and is administered under the tongue. Click here for details on the MKO compounded formulation.
Midazolam 3mg (Sedative)
Ketamine HCl 25mg (Anesthetic)
Ondansetron 2mg (Antiemetic)
The MKO Melt® compounded formulation was developed by physicians and pharmacists as an option for appropriate patients.
IV Free® Administration
The Melt™ can be administered under the tongue within minutes and typically dissolves within 2-5 minutes.
503B Outsourcing Facility
It is available from ImprimisRx® FDA Registered 503B Outsourcing Facility and can be purchased for $15 per troche without the need of individual prescriptions. FDA Outsourcing Facilities are required to follow cGMP guidelines to safeguard the quality and safety of every compounded medication dispensed. Visit www.imprimisrx.com/order503b/ to order today!
---
"It is one of the best things we have done for the patient experience, not to mention the surgeon and nurses experience."

Dr. John Berdahl, Board Certified Ophthalmologist
---