ImprimisRx® formulates compounded medications typically prescribed by physicians in the ophthalmic industry, and is one of the largest compounding pharmacies servicing both optometry and ophthalmology. ImprimisRx® is committed to delivering high-quality formulations that are required to meet applicable U.S. Pharmacopeia (USP) or current Good Manufacturing Process (cGMP) guidelines. Click here to learn more about our quality standards.

Dropless® Injectable Formulations*

Combination Topical Drop Formulations*
Pred-Gati® (prednisolone acetate and gatifloxacin)
Pred-Brom® (prednisolone acetate and bromfenac)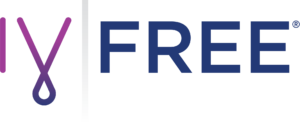 Non-invasive sublingual conscious sedation provides consistent predictable dosing.
Oral Sedation Formulation*
MKO Melt® (midazolam, ketamine and ondansetron)

 Topical Formulations*

Preservative-Free Topical Formulations*
LAT (latanoprost)
DOR (dorzolamide)
TIM-LAT® (timolol and latanoprost)
DOR-TIM (dorzolamide and timolol)
BRIM-DOR™ (brimonidine and dorzolamide)
TIM-BRIM-DOR® (timolol, brimonidine and dorzolamide)
TIM-DOR-LAT® (timolol, dorzolamide and latanoprost)
TIM-BRIM-DOR-LAT® (timolol, brimonidine, dorzolamide and latanoprost)
Other Formulations Typically Prescribed by Physicians in the Ophthalmic Market
Povidone Iodine*
Mydriatic 3 (tropicamide, cyclopentolate and phenylephrine)*
Mydriatic 4 (tropicamide, proparacaine, phenylephrine and ketorolac)*
Epinephrine/Shugarcaine in BSS*
Phenylephrine/Lidocaine*