An inclusive patient access, delivery support, and education program
Enrollment: Join The Network with just 3 simple steps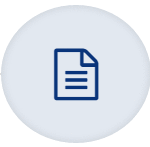 STEP 1: Download and complete The Access Network enrollment forms
The Imprimis Cares Access Network enrollment forms have sections for both the patient and doctor to fill out. If you have any questions or need help completing the form, please call (844) 446-6979.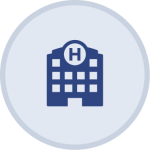 STEP 2: Your doctor faxes the completed enrollment forms to The Access Network
Once the forms are fully completed and signed, your doctor can return them by faxing them to (858) 345-1745.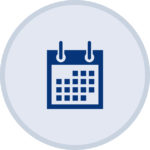 STEP 3: Finish enrollment and schedule your first Tiopronin-DR* compounded formulation shipment
After The Access Network has received the completed enrollment forms, a Patient Advocate will call the patient to finish the enrollment process. At this time, they will schedule the patient's first shipment of Tiopronin-DR.
Contact Us Today to Learn More
Services
ICAN offers comprehensive treatment support for patients.
The Imprimis Cares Access Network is a new, inclusive patient assistance program that delivers Tiopronin-DR directly to patients and provides customized treatment support. The services offered by The Access Network have been designed to simplify the process of accessing Tiopronin-DR and increase patient education and support.

Access connection: Reimbursement coverage and financial assistance
The Access Network provides dedicated Patient Advocates who partner with doctor's office staff and patients' insurance companies to facilitate and expedite the insurance verification and approval processes, prior authorizations and appeals. Co‑payment assistance, reimbursement help, and financial support programs are also available for eligible patients. Click here to contact us today.
---
Delivery connection: Convenient home delivery and prescription refills
Tiopronin-DR compounded formulation will now be delivered directly to patients' doorsteps to save patients a trip to the pharmacy. Refill reminders from Patient Advocates are also available as a part of The Access Network's services.
---
Support connection: On-demand patient assistance
Enrolled patients have on-demand access to The Access Network by calling (844) 446-6979. Patient Advocates can answer questions about Tiopronin-DR as well as remind patients when refills and follow‑up appointments are due.
---
Tiopronin Delayed Release compounded formulation has been commonly prescribed for the prevention of cystine stone formation in patients who do not respond to dietary changes and increased fluids. Tiopronin/Potassium Citrate Delayed Release capsules are also available and may be prescribed to patients who wish to add an alkalizing agent to their current treatment.
About Imprimis Cares Access Network
Imprimis Cares Access Network and its team of Patient Advocates will work with physicians and their patients to ensure they have access to alternative compounded medicines at affordable prices.  Patient Advocates will also work with all third party insurers to offer patient specific customizable compounded drug formulations at prices that ensure accessibility. Imprimis' formulations are compounded by a pharmacist pursuant to a prescription to meet the needs of individual patients.