ImprimisRx focuses on many therapeutic areas, one of the largest being ophthalmology. ImprimisRx is committed to deliverying high-quality formulations that meet or exceed applicable U.S. Pharmacopeia (USP) or current Good Manufacturing Process (cGMP) guidelines. Our sterile formulations have been optimized for the isotonicity and pH most compatible with the eye. Click here to learn more about our quality standards.

Dropless Therapy® originated for the purpose of fulfilling an unmet need for ophthalmologists and their patients undergoing cataract and other ocular surgeries. Dropless Therapy® can greatly reduce costs associated with post-operative drop therapy and may increase patient compliance. Read more about Dropless Cataract Surgery™.

Combination drop therapy may alleviate the need for multiple postoperative drops and, in turn, helps cut medication costs. Fewer drops needed may reduce the number of eye drops by up to 50%. The use of combination drop therapy may also eliminate the need for multiple post-surgical drop regiments, resulting in a cost savings of up to 75%.1 Click here to learn more about LessDrops®.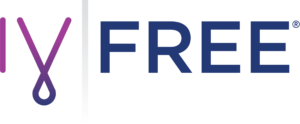 Non-invasive sublingual conscious sedation provides consistent predictable dosing and may reduce the number of IVs needed for anesthetic (some patients may still require an IV). Click here for more information on IV Free Cataract Surgery.
Formulations Typically Prescribed by Ophthalmologists