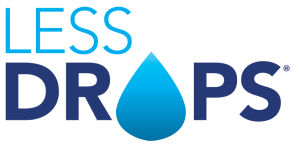 We service over 1,400 Ophthalmologists with ImprimisRx compounded formulations prescribed for ophthalmic use.
Keep It Simple
Provide fewer drops at a lower cost with our proprietary topical ophthalmic compounded formulations* for patients following LASIK, PRK, cataract, and other ocular surgeries (and non-surgical applications).
Our formulations are enabled by our patented SSP Technology®, which allows active pharmaceutical ingredients (APIs) that ordinarily do not mix to solubilize into a predictable, well-distributed, micronized particle suspension.
Why LessDrops?
Combination drop therapy® may reduce the number of eye drops needed after ocular surgery.
Commonly reported patient compliance issues after ocular surgery.1,2
Daily dose frequency
Inconsistent amount of drops used
Instillation technique
Forgetfulness
Inconvenience
High cost to patients
Combination Drop Therapy Formulations

LessDrops Formulations from ImprimisRx
Quality sterile compounded medications for pre and post ocular surgery
Invented by ophthalmologists and pharmacists for unmet medical needs
Patented Surfactant Solubilizing Process (SSP) technology that uniquely allows for the combination of drugs
This approach may alleviate the need for multiple postoperative drops and, in turn, helps cut medication costs. Developed with your patients top-of-mind, our proprietary topical compounded formulations aim to improve patient compliance and alleviate patient confusion with fewer drops, meaning they will be better able to follow the regimen you prescribe.