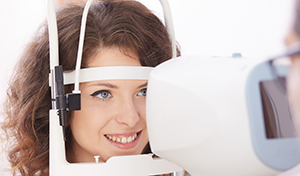 Dry eye disease affects almost 30 million Americans and approximately 5 million diagnosed are over the age of 50.1, 2 It is among one of the most prevalent eye conditions and generally one of  the most challenging to treat. Studies have identified an even higher prevalence in women.1
Total TearsTM for Your Dry Eye Patients
Are you having trouble finding a solution for your patients who chronically suffer from dry eye disease? Total Tears offers topical and oral treatment options as an alternative to their standard treatment option.
Women are 2x more likely to have
dry eye disease over men1

30 million people are affected
by dry eye disease1, 2

40-50% of glaucoma patients
have dry eye disease3, 4
Topical Medications
Topical medications are typically used as a first-line treatment. You may prescribe your patient's artificial tears prior to any prescription medication. Total Tears offers topical formulations as an alternative treatment for your patients.
Now available include our Klarity-C Compounded Formulation with 0.1% Cyclosporine*. Available $99.99 for your patient's first 3-month supply. Click here to download our prescription order form.
Have questions? Need answers? Click here to contact us today and we can help.
Commonly Requested Formulations*

Unit Size

Price

NOW AVAILABLE:
Klarity-C Drops (Chondroitin Sulfate/Cyclosporine 0.1%) Preservative-Free

5.5mL

First 3-month supply $99.99
Klarity Drops (Chondroitin Sulfate) Preservative-Free
10mL
 $25 per bottle
Oral Medications
When traditional therapies, like artificial tears are unsuccessful, Total Tears may offer alternative treatment options for your patients at an affordable price to help manage their dry eye disease (DED). Some studies have indicated that inflammation plays a significant role in dry eye disease by reducing tear production. Omega-3s contain EPA and DHA, which have an anti-inflammatory effect.5
We offer a proprietary powder formulation that includes Triglyceride Omega-3 fish oil in combination with Doxycycline in an acid-resistant capsule.
| | | |
| --- | --- | --- |
| Commonly Requested Formulations* | Unit Size | Price |
| Omega-3 AR 500mg | 360 capsules | $156 (a typical 3-month supply) |
| Doxycycline 10mg/Omega-3 AR | 180 capsules | $109 (a typical 3-month supply) |
HOW TO ORDER
Get your patients started today with 3 easy ways to order.
Order online through our doctor portal at http://doctors.imprimisrx.com
Fax completed order form to 855.405.4669
Call 844.4.IMMYRX (844.446.6979) to place a verbal order
Click here to contact us today for more information.