ImprimisRx focuses on many therapeutic areas, one of the largest being ophthalmic servicing both optometry and ophthalmology. ImprimisRx is committed to delivering high-quality formulations that meet or exceed applicable U.S. Pharmacopeia (USP) or current Good Manufacturing Process (cGMP) guidelines. Our sterile formulations have been optimized for the isotonicity and pH most compatible with the eye. Click here to learn more about our quality standards.

Dropless® Injectable Formulations*
Tri-Moxi® (triamcinolone and moxifloxacin hydrochloride)
Dex-Moxi® (dexamethasone and moxifloxacin hydrochloride)
Dex-Moxi-Ketor (dexamethasone, moxifloxacin hydrochloride and ketorolac)
Moxifloxacin

Combination Topical Drop Formulations*
Pred-GatiTM (prednisolone acetate and gatifloxacin)
Pred-BromTM (prednisolone acetate and bromfenac)
Pred-Gati-BromTM (prednisolone acetate, gatifloxacin and bromfenac)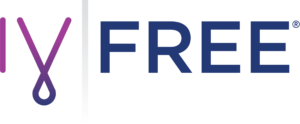 Non-invasive sublingual conscious sedation provides consistent predictable dosing.
Oral Sedation Formulations*
MKO Melt® (midazolam, ketamine and ondansetron)
 Topical Formulations*
Cyclosporine 0.1%/Chondroitin Sulfate Preservative-Free Ophthalmic Emulsion
Chondroitin Sulfate Preservative-Free Ophthalmic Solution

Preservative-Free Topical Formulations*
LAT (latanoprost)
DOR (dorzolamide)
TIM-LAT (timolol and latanoprost)
DOR-TIM (dorzolamide and timolol)
BRIM-DOR (brimonidine and dorzolamide)
TIM-BRIM-DOR (timolol, brimonidine and dorzolamide)
TIM-DOR-LAT (timolol, dorzolamide and latanoprost)
TIM-BRIM-DOR-LAT (timolol, brimonidine, dorzolamide and latanoprost)
Other Formulations Typically Prescribed by Physicians in the Ophthalmic Market
Povidone Iodine*
Mydriatic 3 (tropicamide, cyclopentolate and phenylephrine)*
Mydriatic 4 (tropicamide, proparacaine, phenylephrine and ketorolac)*
Epinephrine/Shugarcaine in BSS*
Phenylephrine/Lidocaine*