Trust Us with Your Patients
We are a PCAB-Accredited pharmacy committed to providing you and your patients affordable, high quality customized medications that meet or exceed USP guidelines.
Our Compounded Formulations May Benefit Your Patients With
Improved experience with little to no mixing
Increased convenience with sterile ready to use formulations
Predictable and ease of dosing
Improved compliance
Ability to customize formulations for individual needs
Reduced overall costs
Dedicated Customer Care Team
We have a full customer team dedicated to providing your patients with assistance in validating coverage for their compounded formulations and acting as an advocate throughout the process.
Verification of insurance coverage and assistance with prior authorization process
Maintaining nationwide insurance contracts
Providing available patient assistance programs
Customer care is available from 8:00AM – 9:00PM EDT at 844.4.IMMYRX (844.446.6979) to assist your patients.
Clinical Consultation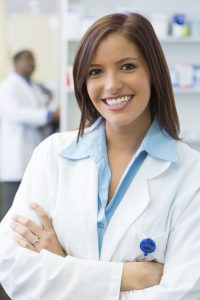 We have on-staff pharmacists available to assist you.
Clinical pharmacists

who

 specialize in many
therapeutic areas
Clinical pharmacists are available for physician and
patient consultation
If you are interested in a clinical consultation, fill out our consultation form or contact us today at 844.4.IMMYRX (844.446.6979)
Easy Ordering Process
Our ordering process is seamless and can be done in 3 easy steps
1. Setup Your Account
2. Place Your Order
There are 4 easy ways to place an order with an ImprimisRx pharmacy:
3. Relax
Once your order is received, it will be processed and shipped within 72 hours. For your convenience, we can confirm your order once received if requested.